Project logistics tailored to your industry
Complex projects such as transporting large industrial equipment, infrastructure components, heavy machinery, and any other over-dimensioned cargo require specialized handling and strategic logistics coordination.
Our global reach with local knowledge allows us to work closely with key industries enabling seamless oversized and heavy project logistics.

Reverse engineering supply chain planning process enabling us to identify potential bottlenecks and challenges in advance.
Contingency plans for regulatory hurdles, weather-related disruptions, and unforeseen delays to keep your project on track.
Specialized offices, agents, carriers, and partners for seamless coordination to navigate international regulatory complexities.
Planning, strategic execution
and comprehensive project logistics solutions

Full and part-charter
Consolidation
Dangerous goods
Cold chain logistics management

Turnkey projects
Break-bulk
RoRo
Full and part-charter
Transport engineering
Sea barge & feeder vessels

Lowboy and flatbed
Road permits
Route savers and planning
Traffic management and police escorts
Infrastructure damage prevention
Experienced & document drivers
80+ own offices around the globe
Our strategic trade lanes allow us to connect the Americas with Europe and Asia to support global companies' import and export strategies.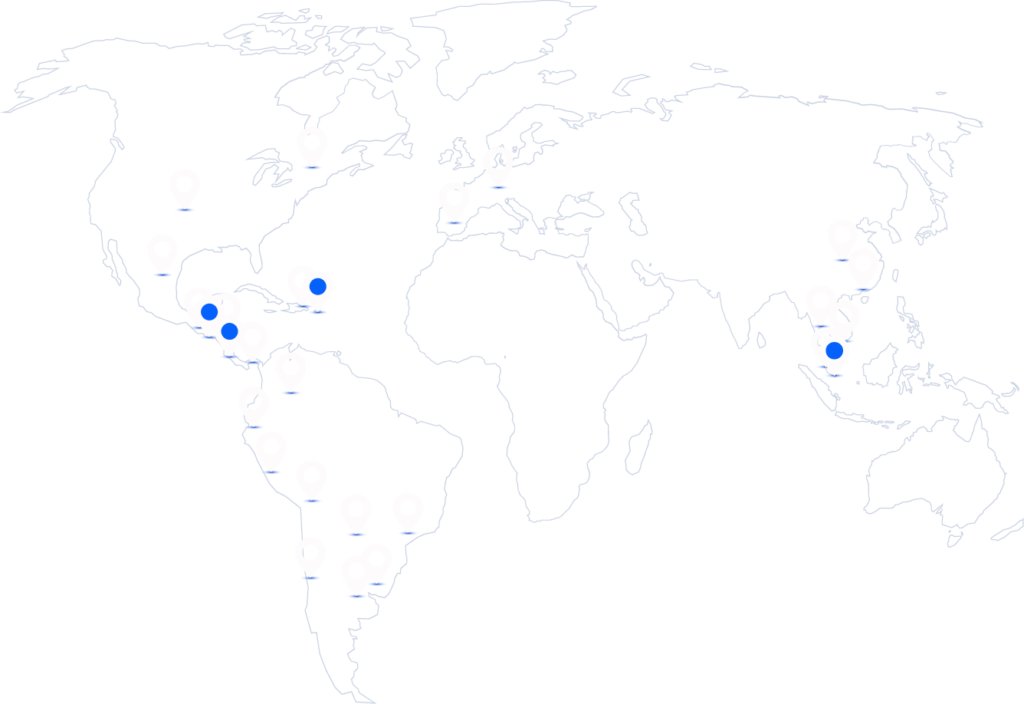 Time-sensitive & time-critical logistics solutions
Comprehensive logistics solutions to deliver each shipment at the right time, every time.
As far as you'd like us to take you
Read some of our industrial project case studies
Committed to
your industry's growth
In a fast-changing world,
you need a logistics partner who can help
you succeed in every supply chain challenge.
Frequently Asked Questions
The logistics for our project seems incredibly complex. How will you manage the intricacies of its transportation?
Our project cargo team is well-versed in handling intricate logistics scenarios. Our approach involves collaborate closely whit clients to understand their unique project requirements, meticulous planning, coordination with relevant authorities, and leveraging our global network to ensure seamless execution.
How do you ensure the safety of project cargo during transit?
Our proficient team of engineers orchestrates meticulous route surveys and feasibility studies to identify potential risks and challenges. We also collaborate with specialized carriers equipped with the latest technology as well as specialized equipment for secure loading, securing, and unloading of heavy and over-dimensional cargo. Also, we implement contingency plans to mitigate any unforeseen issues.
We have a specific regulatory and compliance requirements for transporting our cargo. How will you ensure that these are met?
We have extensive experience in international regulations and local laws governing heavy and over-dimensional cargo transportation. We work closely with relevant authorities to obtain the required permits and clearances. Our experience in navigating complex compliance landscapes ensures that your cargo reaches its destination without any legal hurdles.
Meet a logistics expert from your own industry

Let's build the best solution for you