World-class ground freight solutions
Dedicated attention, providing connectivity to and from 5 continents.
Fast and efficient solutions for your ground freight needs.
Alliances with over 600 strategic partners and 200 U.S. consol cargo terminals.
Special rates according to the volume transported.
SOP development per project.
Online quote + technology to enhance your operations control.
Accurate deliveries with exclusive full unit allocations for your needs.
Efficiently manage domestic and international transport with our flexible fleet and expert carrier selection.
We specialize in cross-border, single-driver, and team-driver services.


Strategically timed schedules optimizing cargo consolidation and maximizing efficiency.
From local to cross-border, our solutions meet your diverse needs. Experience seamless domestic, regional, and international service, including customized solutions designed to cater to your unique industry demands.
Expertise and precision handling any special-dimensions cargo.
Expertise and precision combined to create a seamless experience for your unique shipping needs. Whether it's over-dimensional or heavy bulk your cargo is safe every step of the way.

Access to an extensive network of carriers.
Seamlessly connect across North America with access to our extensive network of 1000+ consol terminals. With our strategically located and well-connected terminals, your cargo's journey is seamlessly orchestrated, ensuring efficiency, reliability, and timely deliveries throughout the continent.
Integrated management with cross-docking to local pickup, delivery, and brokerage solutions.
Experience the comprehensive expertise of our integrated management system. Your warehousing needs are met with precision, ensuring timely delivery, reduced lead times, and a strategic advantage in your supply chain management.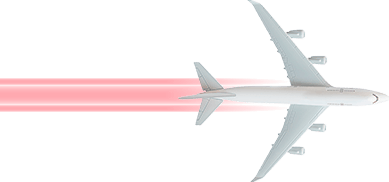 Did your cargo become critical?
Precise transport of time-critical and high-value cargo
Live tracking, flexible pickup hours, delivery on-time, every time.
Urgent shipments to meet a specific deadline.
Pickup in less than 2 hours after the confirmation.
Your cargo at the closest terminal to expedite the delivery.
Committed to
your industry's growth
In a fast-changing world,
you need a logistics partner who can help
you succeed in every supply chain challenge.
Frequently Asked Questions
What is the lowest weight I can send using the Less Than Truck Load (LTL) consolidate service ?
Usually, the lowest weight considered for an LTL shipment is 50 pounds (around 22 kilos). Lower weights are considered parcel. To be sure about the specifications in your region, please contact one of the talents in xpd global®.
What are xpd global® main Central America routes?
We operate the ground shipping services from the United States (Texas, Nuevo Mexico, Arizona, California) indirect units towards Central America (CAM). We also transport goods from the main cities in Mexico (Guadalajara, Monterrey, Leon, Merida, Queretaro, San Luis Potosi, Aguascalientes, Sonora, Coahuila, Puebla, Hidalgo) to CAM.

To learn if your services are available in other regions, please contact an xpd global® talent.
Does the Less Than Truck Load (LTL) service include cargo insurance?
On USMCA (former Nafta) and Central America (CAM) regions, carriers don't provide cargo insurance; nevertheless, it is possible to insure the ground shipment for 0.65% of the merchandise value. To be sure about the extra services provided in your area, please contact one of the talents in xpd global®.
Does xpd global® handle ground shipping considerate dangerous goods (HAZMAT/IMO)?
On the USMCA (former Nafta) region, yes, we offer consolidate services for HAZMAT/IMO cargo - also in 48' and 53' boxes. To be sure about the services provided in your region, please contact one of the talents in xpd global®.
Does xpd global® provide "direct units" (direct trucks) services?
Nowadays, we work with 48' and 53' direct units (the ones that don't need any special transferring on Hidalgo City borders, for instance) To be sure about the services provided in your region, please contact one of the talents in xpd global®.
Meet a logistics expert from your own industry

Let's build the best solution for you